6 Reasons Why This Sport Is Better Than American Football
Australian Rules Football is making headway in the United States
In the United States, it's safe to say one sport galvanizes us: Football. Football has such a following here, it's hard to even think of a foreign sport coming to our shores and declaring war on the American psyche. Well, it's time for a new sport, one which is arguably better than its American counterpart.
Australian Rules Football, otherwise known as Australian Football, is gaining momentum here in the United States. It has a myriad of traits similar and different from American Football. Here are six ways it is more enjoyable than just tossing around the pigskin.
1. Catching
"Our football has catching, too!" you say. And yes, while American Football has catching, Australian Football takes it to a whole new level. In this sport, catching the ball after it is kicked 15 meters or more is called a "mark." While most marks are modest, some can be pretty spectacular.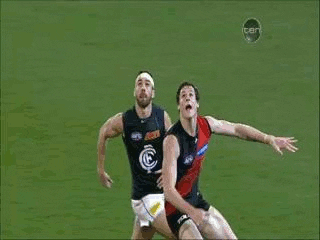 2. Goals
The object of the game, like American Football, is to run down the field and kick the ball through the two center posts. That's called a goal and is worth six points. Players can kick goals in any fashion they choose, as long as it's kicked through the posts.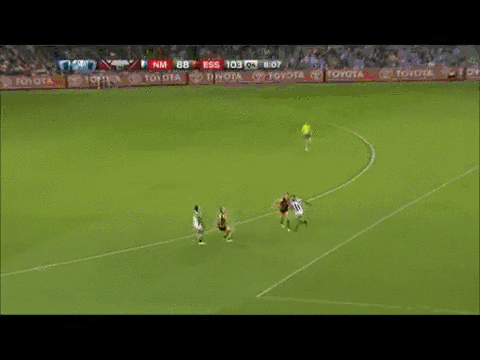 3. No pads!
You heard that right. This sport requires no protective outer gear (apart from mouth guards and a few other minor adjustments). This heightens the chance for injury, yes, but allows for some crazy tackles.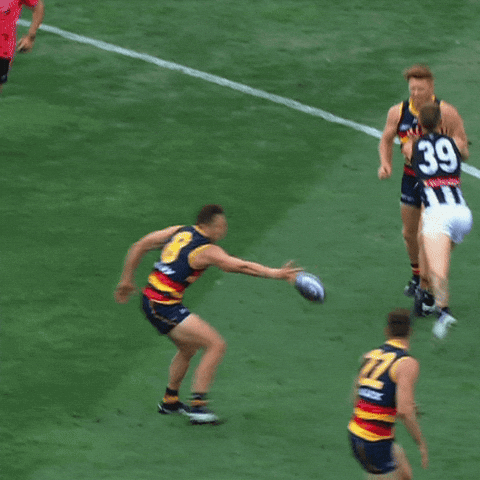 4. The ball
The color of the ball changes with the time of day. Red balls are used for day matches, while yellow balls are used during night matches played under floodlights. Sort of wish its American counterpart followed suit, huh?
5. Field size
Shaped roughly like a large ellipse, the field is huge. The minimum possible size a field can be is 135 meters long by 110 meters wide. In comparison, the length of a gridiron is 110 meters and the width is almost 49 meters.
6. The players
While American Football is reserved exclusively for big, buff men, Aussie Rules players come in all shapes and sizes. That's what makes this sport unique; it can be played by almost anyone willing to give it a try.
It's easy to get lost in the hype of March Madness or incessant Champions League binge watching. However, the recently-started 2018 AFL season is a reminder to keep an eye out for the next wave of sporting mania landing on our shores.